When is Memorial Day?
Memorial Day is on the last Monday in May every year. This year it falls on Monday, May 29, 2017.
Where are the Memorial Day Parades in NYC?
The biggest Memorial Day parade starts at 1pm on Grand Ave. at 72nd St. in Queens on Monday, May 29 at 2pm. The 150-year-old Brooklyn parade starts in Bay Ridge at 78th St and Third Ave at 10am and ends at John Paul Jones Park for the memorial service. Manhattan's Soldiers' and Sailors' Memorial Day Observance takes place at Riverside Dr. and 89th Street at 10am. There's also Staten Island's Memorial Day Parade on Forest Ave and The Bronx's Memorial Day Parade on City Island.
Parade of Ships : NYC Fleet Week 2017 Memorial Day Weekend with Musics
Fleet Week Air Show in New York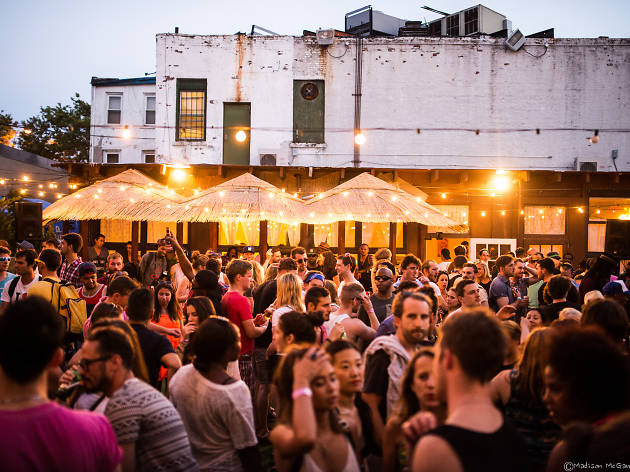 Photograph: Courtesy Madison McGaw
Give a salute to our troops and the unofficial start to summer at one of these wonderful Memorial Day weekend events in NYC. The holiday is technically Monday, May 29, 2017, but the celebration begins in New York City at the start of the three-day weekend. Before you plan one of our epic weekend getaways or hit one of New York's best beaches for some fun in the sun, consider attending one of these parties, parades or outdoor concerts in Gotham. There will also be a ton of fun Fleet Week events chock-full of sailors, in case you fancy a man (or woman) in a uniform. Best of all, the return of the holiday means you now have permission to get pumped for the best things to do this summer!
RECOMMENDED: Full guide to Memorial Day in NYC
Memorial Day weekend events
Start of the summer means BBQ!
Check out the best BBQ in NYC
Get ready to get your hands dirty at the best BBQ restaurants in NYC, including top-notch smokehouses and rib joints